The trade war between the USA and China has rumbled on for several months now, as leaders Donald Trump and Xi Jinping trade blows by imposing ever-increasing tariffs on goods imported from one another's nations.
Each new import tax levied by the US has been met by a retaliatory response from its Chinese counterparts, with hundreds of billions of dollars' worth of goods being affected on both sides. Yet as a truce breaks out between the two countries, with no new tariffs to be introduced within 90 days, India may also be watching closely. The outcome of the US-China talks may hold significant implications for the influential South Asian nation and its diverse exports.
India has long benefitted from exporting a wide range of goods to the US. Everything from luxury items like pearls and other precious stones, to key manufacturing parts like rubber and silicone washers, have made their way to the US from Indian sources.
Though these goods may on occasion be of inferior quality to those provided by, for example, a pearl farm or rubber flat washer supplier in the US, the reality is that Indian-made goods can be found everywhere in the country. Indian exports to the US were worth over $47 billion during the last fiscal year, making it India's largest export market by far.
With intensified US tariffs on such a wide range of Chinese manufacturing, agricultural, mineral and chemical goods—just to name but a few—India will surely see themselves as an even more important trading partner to the US if the US-China truce fails to become more permanent.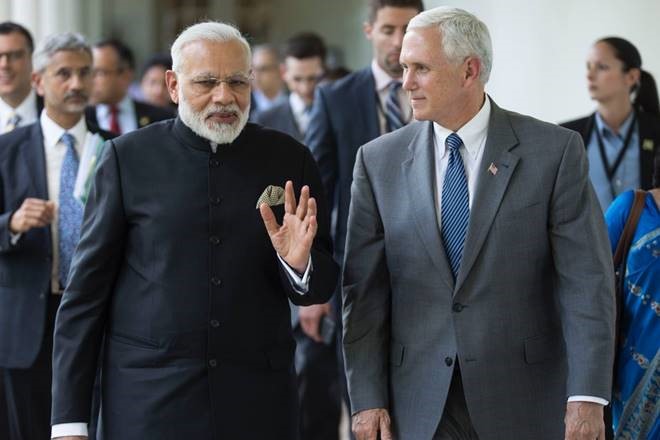 As a country capable of exporting such goods in vast quantities, US companies and the Trump administration may increasingly look to India as a workable alternative to China when it comes to international trade. Indeed, US Vice President Mike Pence indicated he was supportive of "free, fair and reciprocal trade" with India following a meeting with Indian Prime Minister Narendra Modi in November.
At the same time, India may benefit from China's desire to forge strong relations with other leading countries in the face of its impasse with the US. In particular, the Chinese government appears to have taken an interest in purchasing large quantities of foodstuffs from its neighbor. 100 tons of non-basmati rice was shipped from India to China in September, marking a change in Chinese trade policy which until that point had been to solely import basmati rice.
A Chinese delegation has also been sent to India to inspect Indian sugar mills, with an eye toward a potential deal to buy significant stockpiles of raw sugar. These arrangements are likely at least in part due to a Chinese show of defiance to the US, and in part to prove that it is happy to maintain strong trade links with other leading nations. With US-China trade talks intriguingly poised, it appears India could have a lot to gain if a satisfactory agreement is not reached. Given that it has something to offer both sides, India may enjoy a boost to its exports as the US and China hamper one another's.
Related Posts